AAUW Book Sale to Benefit Students and Programs – Elmhurst Toyota Dealer
Here's a chance to donate some of your unwanted books while helping a worthy cause. You can also pick up some used books in great condition. The AAUW (American Association of University Women) Elmhurst Area Branch will hold its Annual Used Book Sale from August 3-6. At Elmhurst Toyota, we think this is a great way to support the community.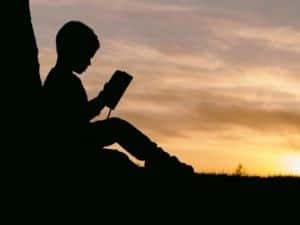 Donate your unwanted books, CDs and DVDs by July 29. Simply drop off your donations at the barrels located at the Elmhurst Public Library or one of the other locations in Elmhurst. Proceeds will help the AAUW to continue its good work, including community programs and scholarships for students. So please participate in this program.
Each year, Elmhurst residents donate thousands of used hardcover and paperback books for this annual sale event. The books encompass more than 30 categories, including fiction, nonfiction, biographies, the arts, self-help, travel, cookbooks, sports and more. Families with kids will be happy to know there's always a large selection of children's books. Book collectors take note: there may even be some rare finds. Books aren't the only items for sale, there are CDs and DVDs, too.
The book sale takes place at Lincoln Elementary School in Elmhurst. You can get a head start and purchase books before the general public at the Preview Sale, held on Thursday, August 3 from 6-9 p.m. Admission to the Preview Sale is $10. As a special treat, on the final day of the sale, you can buy a bag of books for only $10.
Address:
Lincoln Elementary School
565 S. Fairfield Avenue
Elmhurst, IL  60126
Dates and Times:
Thursday, August 3, 6-9 p.m. (Preview Sale)
Friday, August 4, 9 a.m. to 8 p.m.
Saturday, August 5, 10 a.m. to 3 p.m.
Sunday, August 6, noon to 3 p.m. ($10 Bag Sale)
Admission:
Admission is free. Admission to the Preview Sale on Thursday, August 3 is $10.
Please Note:
Debit and credit cards are not accepted for payment. Cash and checks are welcome.
For More Information:
Visit http://elmhurstarea-il.aauw.net/projects/booksale. You can arrange for donation pick up by calling 630-834-5415 or send an email to info@aauwelmhurst.org.