Be Internet Awesome on Safer Internet Day – Elmhurst Toyota Dealer
If you have kids, plan to attend the Be Internet Awesome workshop on February 11 at the Elmhurst Public Library. Hosted by the YMCA of Metro Chicago to celebrate Safer Internet Day, this event is designed to teach parents the best ways to keep their kids safe online. Be Internet Awesome was created in response to the many requests coming from parents who wanted to learn effective safety practices when their children use the internet and social media. At Elmhurst Toyota, we believe it's important for parents to understand how to keep their kids safe on the internet. We encourage you to attend one of the two evening sessions.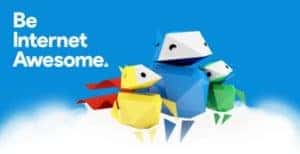 The workshops include discussions among parents centered around ways to help children be safe and smart when they're online. Among the topics are how to communicate responsibly, avoiding scams and phishing attempts, how to create strong passwords, and being positive and kind online. Families will learn how to discuss questionable content, and they'll receive information and tools to help facilitate discussions at home. Spanish resources are also available.
Safer Internet Day began in Europe more than 10 years ago. Today, it's celebrated in over 100 countries around the world. It's coordinated under the auspices of the Insafe/INHOPE Network, based in Brussels. In the United States, Safer Internet Day is hosted by ConnectSafely. The Safer Internet Day campaign is designed to reach out to children, parents, teachers, educators and social workers, as well as industry, decision-makers and politicians, to encourage the creation of a better internet.
Parents can attend the 6 or 7:30 p.m. session. The workshop is free, but registration is required.
Date and Time:
Tuesday, Feb. 11, 2020, 6-7 p.m. or 7:30-8:30 p.m.
Address:
Elmhurst Public Library
125 S. Prospect Avenue
Elmhurst, Illinois 60126
Admission:
Free. Register online at https://bit.ly/31rQUla or call 630-833-6879.
For More Information:
Visit https://bit.ly/2u7CRoB or call the Y Member Services team at 773-905-5115.