Cold Weather Car Care Tips – Elmhurst Toyota Dealer
Now that winter is in full swing, it's important to keep your vehicle operating properly. We at Elmhurst Toyota offer some tips to help keep your car driving safely in the winter.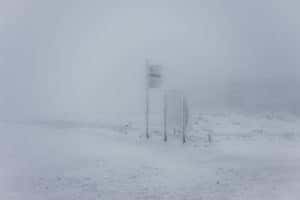 1. Check the lights.
Early sunsets mean there's less daylight in the winter. You'll want to make sure your Toyota's exterior lights are in working condition. These lights are important for driving in fog and snow. Examine the headlights, taillights and brake lights. If any lights aren't functioning, bring your vehicle to our service department.
2. Inspect your vehicle's battery.
Your Toyota's battery will last for years. However, it's more difficult for batteries to provide power in cold weather. Testing the battery periodically will help ensure it won't die and strand you in the cold. If the battery is at the end of its lifecycle, replace it.
3. Check the antifreeze level.
Antifreeze keeps your vehicle's engine from freezing. Check the antifreeze level and inspect for leaks that may cause the fluid to drain.
4. Check the gasoline and washer fluid.
There are two reasons to make sure your car's gas tank stays full in the winter. First, you don't want to run out of gas if you get stuck in the cold. And a full tank of gas will prevent water that may have collected in the vehicle's fuel pump from freezing. Check the washer fluid, because it's important to keep your car's windshield free of road debris in a storm.
5. Buy winter tires.
Drivers here in the Elmhurst area should have a set of winter tires. They remain flexible when the temperatures drop and your car will get more grip for braking and turning on cold roads.
6. Check the tire pressure.
Many people don't know that their car's tires can lose as much as 1 psi of pressure for every 10-degree drop in temperature. Driving on underinflated tires can be dangerous. It can also damage the tires.
7. Test your car's heater and defroster.
Your Toyota's heater and defroster should work properly to keep passengers warm and prevent ice from forming on the windshield.