Discover The Immigrant Experience on Film – Elmhurst Toyota Dealer
The experiences of immigrants in the United States are rich and diverse. Since movies reflect our society, it's only natural for immigrants and their lives to be portrayed on film. Learn how immigrants have been portrayed in films throughout the years when you attend The Immigrant Experience on Film, presented by the Elmhurst Public Library. This free virtual Zoom event takes place on Wednesday, Jan. 27, 2021, at 7 p.m. You'll discover how our ancestors' lives have been commemorated in the movies. Led by Steven Frenzel, the discussion will include scenes from celebrated films such as In America, The Godfather Part II, West Side Story and much more! At Elmhurst Toyota, we can't imagine a better combination of education and entertainment. This is an event you're sure to enjoy!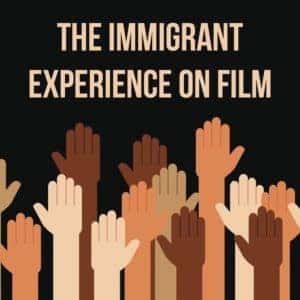 Steven Frenzel is the founder of Marquee FilmTalks, a leader in film appreciation and education events in the Greater Chicago area. As a presenter, he speaks about dozens of topics in the world of film. In The Immigrant Experience on Film, Frenzel takes us on a fascinating journey illustrated by custom-edited film clips from many of your favorite movies. You'll love exploring the topic through this innovative use of media.
A long-time film-lover, Frenzel's friends considered him to be the walking encyclopedia of film trivia. He decided to turn his obsession with movies into an educational experience to share with the community. He has provided his popular interactive film presentations at schools, libraries and organizations throughout the Chicagoland area for over 16 years. Frenzel is an educator who has taught at schools in Park Ridge, Schiller Park, Wilmette and Winnetka.
Date and Time:
Wednesday, Jan. 27, 2021 at 7 p.m.
Location:
The Immigrant Experience on Film is a virtual Zoom event.
Admission:
Admission is free. Registration is required. Register at https://bit.ly/39TasTT for information to join.
For More Information:
Call 630-279-8696 or email reference@elmlib.org.