Don't Forget an Oil Change – Elmhurst Toyota Dealer
Now that spring is here, we at Elmhurst Toyota thought would like to take this opportunity to remind you about your Toyota's oil change. While your vehicle was designed to provide you with years of trouble-free driving, you need to bring it in for scheduled maintenance to keep it running properly and safely. One important service that must be performed at regular intervals is changing the engine oil.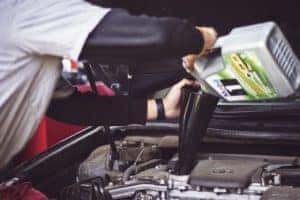 Changing the oil is essential. Your Toyota's engine has many moving parts that must stay continuously lubricated to prevent them from wearing out. Motor oil lubricates the parts and prevents the engine from overheating.
Over time, the oil will begin to break down and pick up dirt from the engine and the environment. Dirty engine oil can't do its job. Changing the oil flushes the old oil out of the system and replaces it with fresh oil. When you bring your Toyota to a service center for an oil change, the service technicians will change the oil and replace the oil filter.
There are different types and grades of motor oil. The four main types of oil are conventional motor oil, synthetic motor oil, synthetic blend and high-mileage oil. Conventional oil is a good choice for many drivers, especially for owners who have a late-model Toyota that doesn't see extensive use. Synthetic motor oil is developed for specific properties. It's more viscous than conventional motor oil, so it provides the most protection. It's also the most expensive. Synthetic blend oil combines the properties of conventional oil with those of synthetic oil. High-mileage oil is best for vehicles that have 75,000 miles or more on the odometer.
Check your Toyota's owner's manual to find out which type of oil is recommended for your car. Contact our service department if you're not sure which type of oil to use, or to schedule an oil change. We're always glad to help.