Elmhurst Toyota Is All About Community – Let's Celebrate The 99th Annual Elmhurst Memorial Day Parade!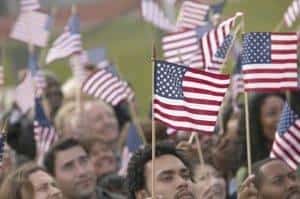 Elmhurst's annual Memorial Day Parade is one of the highlights of the year. It's a great day to take the family and watch the many participants as they head from Elmhurst City Centre to Elmhurst Veterans Memorial in Wilder Park.
The Memorial Day Parade is held by the Elmhurst Chamber of Commerce & Industry, in cooperation with the Elmhurst Park District, the City of Elmhurst, and local veterans organizations.
Once again, members of the Kiwanis Club of Elmhurst will serve as Parade Marshals, with the help of Veterans of Elmhurst College. Look for the group as they carry their giant American flag.
Highlights of this year's parade include:
Seven color guards (the lead color guard will include members of the Elmhurst Police and Fire Departments)

Retired military officers from the United States Air Force, Army, Navy, Marine Corps and Coast Guard

Members of American Legion Post 187 and VFW Post 2801

Costumed Civil War re-enactors

Military vehicles

Nine cub scout packs

Three boy scout troops

One combined troop of girl scouts, who will carry commemorative war banners

The York High School marching band (Marching Dukes)

A marching band from Elmhurst Middle Schools

A contingent of elected leaders, including U.S. Representative Mike Quigley, Mayor Steve Morley, and members of the City Council

The Antioch Brass Quintet

Carver Military Academy Drill Team and Drum Corps

Chicago Highlanders Pipes and Drums

Chicago Symphonic Wind Ensemble

Chorus of DuPage, Patton Academy (Farragut Career Academy)

JROTC Drill and Drums Team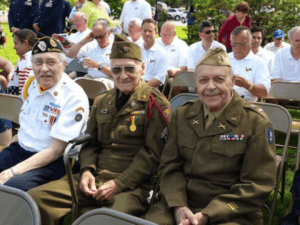 The 99th Annual Memorial Day Parade starts at 9:30 a.m. on Monday, May 29, 2017 at the corner of York and Third streets (near Elmhurst City Hall). The parade heads south on York St. to the bypass (Robert T. Palmer Drive) and returns to York south to Church Street, and then west to Prospect Avenue to the Wilder Mansion in Wilder Park.
A Post-Parade Military Ceremony at Wilder Park will follow, starting at 11 a.m. The ceremony includes speeches, the laying of wreaths, and the traditional three-round volley. The names of local veterans who passed away since last Veteran's Day will be read aloud.
Elmhurst Toyota is proud to be part of the Elmhurst community and we participate in many community events. We know you'll enjoy the parade and we hope to see you there!