Enjoy Art at What Came After – Elmhurst Toyota Dealer
The Elmhurst Art Museum's latest exhibition, What Came After: Figurative Painting in Chicago 1978-1998 is sure to be a hit with everyone who loves art. What Came After is a follow-up to the exhibition, The Figure and the Chicago Imagists, which featured representations of the human form created by Chicago artists of the 1960s and 1970s. At Elmhurst Toyota, we always enjoy a visit to the Elmhurst Art Museum, and we're sure our customers will appreciate the museum's latest offering.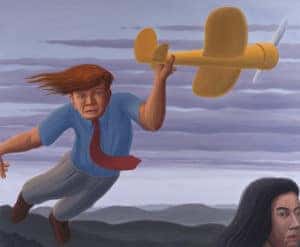 What Came After was organized by Chicago-based artist Phyllis Bramson. The exhibition is a study of the human figure as a subject, reflecting the human condition, and representing an expression of personal iconography. The term "Chicago Imagism" was first coined in the early '70s. It included artist who built on their peers' ideas or broke away from people's preconceptions of the work that came before. What Came After seeks to offer an exploration of the recent generation of artists working in this tradition, referred to as the "Chicago School" and "Post-Imagists."
The exhibition consists of 30 paintings that together will introduce the third-generation imagists to a wider audience. What Came After includes work by Bramson, Susanne Doremus, Richard Hull, Paul Lamantia, Jim Lutes, David Sharpe, Ken Warneke, Mary Lou Zelazny and more.
The exhibition is dedicated to the late art critic James Yood, who helped plan What Came After. Yood was a supporter of Midwest artists of the era.
Date and Time:
Through Sunday, Jan. 12, 2020. The exhibition is open during regular museum hours, Tuesday through Sunday, 11 a.m. to 5 p.m.
Location:
Elmhurst Art Museum
150 South Cottage Hill Avenue
Elmhurst, Illinois 60126
Admission:
Regular museum admission. Free the first Friday of every month.
For More Information:
Call 630-834-0202 or visit www.elmhurstartmuseum.org.