Enjoy Christmas Cracker Take Away Craft – Elmhurst Toyota
Pick up a Christmas Cracker Take Away Craft kit at the Elmhurst History Museum and join in the holiday spirit. Kits will be available on Saturday, Dec. 11, from 10 a.m. to 5 p.m., and Sunday, Dec. 12, from 1-5 p.m. Participants can create holiday crafts at home with these self-assembly kits provided by the museum. At Elmhurst Toyota, we know this program is the perfect way for families to celebrate the holidays. Reserve your kit today and enjoy some old-fashioned Victorian fun!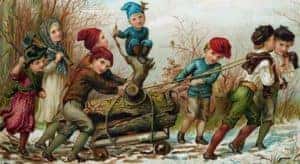 Christmas crackers are traditional holiday party items known for their distinctive popping sound when pulled apart, revealing a festive trinket, gift or joke inside. Dating back to 1845, Christmas crackers became popular party features in Great Britain during the Victorian era. Today, Christmas crackers are usually made of short cardboard tubes wrapped in colorful paper. Many Christmas crackers include a crown-shaped hat made of tissue paper, which many believe to be reminiscent of the crowns worn by the Three Wise Men.
While crackers are perhaps most popular during the Christmas season, they can also be designed for every kind of themed event and celebration. In fact, throughout history, crackers have been designed for the women's suffrage movement, war heroes, and even coronations of the British royal family.
Interested participants can make a reservation to pick up a free Christmas Cracker Take Away craft kit at the museum. Each kit contains materials for one Christmas cracker.
Date and Time:
Christmas Cracker Take Away craft kits can be picked up during Elmhurst History Museum Gift Shop hours. There's a limit of four kits per family.
Saturday, Dec. 11, from 10 a.m. to 5 p.m.
Sunday, Dec. 12, from 1-5 p.m.
Location:
Elmhurst History Museum
120 East Park Avenue
Elmhurst, IL 60126
Admission:
Free. Registration is required. To reserve a pickup date, register at https://bit.ly/32ULDXS.
For More Information:
Contact the Elmhurst History Museum at 630-833-1457.