Enjoy Family Day: Bauhaus Workshop – Elmhurst Toyota Dealer
If you're looking for something fun to do with the kids on Presidents' Day, February 18, stop by the Elmhurst Art Museum for Family Day: Bauhaus Workshop from 1-4 p.m. The museum has lots of fun, family-friendly activities inspired by its current exhibits, including The Whole World a Bauhaus. Everyone in the family, from adults to children, can participate in Bauhaus-related, hands-on STEAM (Science, Technology, Engineering, Art and Math) activities. All of us at Elmhurst Toyota think this is a wonderful opportunity to see the museum's current exhibits and engage in some of the many educational activities planned for Family Day: Bauhaus Workshop.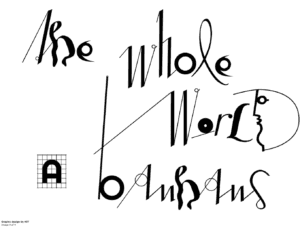 The Whole World a Bauhaus is an international, traveling exhibit that celebrates the centennial anniversary of the 1919 opening of the Bauhaus art school in Germany. Bauhaus had campuses in three German cities, but they were open for only 14 years. During that time, Bauhaus created new and modern styles of fine art, crafts, architecture and other disciplines. Bauhaus instructors were among the top artists and architects in Europe and included Mies van der Rohe, the designer and builder of the McCormick House.
The Elmhurst Art Museum is the only United States stop for The Whole World a Bauhaus exhibit. You can see art and designs created by Bauhaus faculty and students as well as historical photos and documents. The exhibited is divided into eight parts or chapters. They're called: The Total Work of Art; Floating; Art, Crafts, and Technology; New Man; Experiment; Encounters; Radical Pedagogy; and Community. Each chapter illustrates what studies and life were like during the Bauhaus years of 1919 through 1933, when the school closed under pressure from Hitler's Nazi Party.
Come see The Whole World a Bauhaus on Monday, February 18, before attending Family Day: Bauhaus Workshop. No reservations are required, and the workshop is included with your admission to the museum.
Date and Time:
Monday, February 18, 2019, 1-4 p.m.
Location:
Elmhurst Art Museum
150 College Hill Ave.
Elmhurst, IL 60126
Admission:
Free with purchase of regular museum admission.
Adults are admitted for $12.
Seniors (ages 65 and older) are admitted for $10.
Students with school identification cards, anyone ages 18 and under, and museum members are admitted for free.
For More Information:
Call 630-835-0202 or visit www.elmhurstartmuseum.org.