Enjoy the Art of Donna Castellanos – Elmhurst Toyota Dealer
A new art exhibition opening at Elmhurst Art Museum is certainly unique. It's called Rescuer of Once Loved Things: The Art of Donna Castellanos. The art show features works created by Elmhurst resident Donna Castellanos, who uses repurposed belongings that were given away or otherwise cast aside. Castellanos calls the items "once loved things." She turns them into paintings, sculpture, clothing and even jewelry. You can catch the exhibition starting on Saturday, March 17. The show ends on Sunday, May 6. At Elmhurst Toyota, we encourage you to take a look at this intriguing show by a local artist.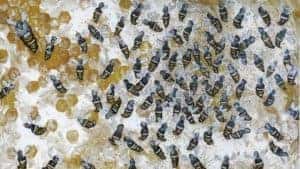 In keeping with the theme of the art exhibit, each gallery in the museum is set up to look like the room of a house, such as a study or a playroom. The pieces featured in Rescuer of Once Loved Things: The Art of Donna Castellanos are arranged in each room based on their original functions, so you might find art made from an old encyclopedia in the study. As you pass through the galleries, you'll feel a sense of nostalgia as you experience the different pieces of art. Viewers are encouraged to get involved by creating their own art and contributing to the existing artwork.
Castellanos, who was born and raised in Elmhurst, received a degree from Chicago's American Academy of Art. As well as being an artist, she's also the education program coordinator for Elmhurst Art Museum, where she creates displays for the museum's major exhibitions. In addition, for the past five years, Castellanos has been the art director and curator for Flight 112, a restaurant, bar and gallery here in Elmhurst.
So, head out to the museum and check out The Rescuer of Once Loved Things: The Art of Donna Castellanos. You're sure to enjoy it.
Date and Time:
The exhibition runs from March 17 through May 6, 2018, and is open during regular museum hours:
Tuesday through Thursday: 11 a.m. to 5 p.m.
Friday: 11 a.m. to 7 p.m.
Saturday through Sunday: 11 a.m. to 5 p.m.
Location:
Elmhurst Art Museum
150 S. Cottage Hill Rd.
Elmhurst, IL 60126
Admission:
Admission is $9 for adults; $8 for seniors; and free to museum members, students and anyone under 18. Admission is free to the public on the first Friday of each month.
For More Information:
Call 630-834-0202 or visit www.elmhurstartmuseum.org.