Fifth Annual Elmhurst Cycling Classic Gets in Gear – Elmhurst Toyota Dealer
If you have kids, you're probably on the lookout for family-friendly events. We have an idea for a great way to spend the day that we know your kids will love: the fifth Annual Elmhurst Cycling Classic. At Elmhurst Toyota, we look forward to this free event every year. There's something for everyone, whether you're a cyclist or an observer.
The Elmhurst Cycling Classic takes place on Friday, July 21. There's a full day of cycling fun, so come on out and watch the racers as they hit the streets of Elmhurst.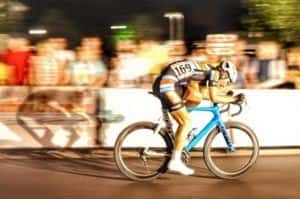 Here's a list of some of the fun events of the day:
Races for different age groups
A vendor expo
A family fun bike parade
A large playground
Face painting for the kids
A display of antique ambulances
Food from local restaurants
Many residents celebrate the day with cookouts and parties as the cyclists ride by their homes. You can join a block party — representatives of the Elmhurst Cycling Classic Committee will be coming around to supply some exclusive race treats.
The family fun bike parade, a 1.2-mile course around Elmhurst College, starts at 6:20 p.m. Participants are encouraged to decorate their bikes and dress in a theme costume. There will be prizes for the best decorative theme! The parade will be followed by races for professional cyclists and handcyclists from around the world, starting at 7:05 p.m.
The Wilder Mansion Beer Garden will be open from 3-10 p.m. in Wilder Park to serve up beer, wine and nonalcoholic beverages. The race starts and ends at the mansion, making the front yard a great location to watch the races.
The Elmhurst Metratrain stops near the race course, or you can cycle to the event and park your bike in the special bike valet area, located at the tennis courts at Wilder Park.
Date:
Friday, July 21. Events will be held throughout the day, starting at 11 a.m. The final event of the evening begins at 8:40 p.m.
Address:
Racers can park at 249 Walter St. in Elmhurst.
More Information:
Visit the Elmhurst Cycling Classic website for a complete schedule of events and updated information: http://www.elmhurstcyclingclassic.com.