Get a Free Book for the Kids at Barnes & Noble – Elmhurst Toyota Dealer
Reading is both educational and fun. We at Elmhurst Toyota believe it's important to get your kids into the habit of reading a book as early as possible. It's a skill that will help them succeed in school and in life. And it's one of the best ways to stimulate your children's intellectual development. Reading will also expand a child's vocabulary and instill self-confidence. There are even studies that show reading can actually increase your child's intelligence.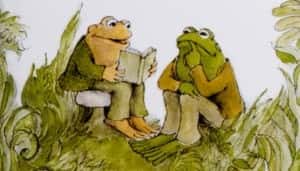 Barnes & Noble wants to help you encourage your young readers to open a book or two. To do that, the bookstore will reward young readers with a free book! Enrolling in the program is easy and any child in the first through the sixth grades are eligible to participate.
Here's how your child can get involved in the Barnes & Noble Summer Reading Program and earn a free book:
Read any eight books over the summer and record them in your Summer Reading Journal. Include information on which part of the book is your favorite and explain why. The Barnes & Noble Summer Reading Journal can be downloaded here. A Spanish version is also available.
Once you've read eight books and your journal is completed, take it to your nearest Barnes & Noble store before the September 5 deadline. If you're not sure where the nearest Barnes & Noble is located, you can find a store in the Elmhurst area here.
Select your free book. You can choose from the list of children's books on the back of the Summer Reading Journal. The selections are divided by grade levels, which makes it easy to find the books that are most appropriate for your child's age.
You can get more information about the summer reading program on the Barnes & Noble website. Or stop into your local store.