George Takai to Discuss 'They Called Us Enemy' – Elmhurst Toyota
Actor George Takei will discuss his graphic memoir, "They Called Us Enemy," at the Elmhurst Public Library on Thursday, Nov. 18, at 1 p.m. He'll recount his childhood years as one of 100,000 Japanese Americans relocated to internment camps during World War II. This New York Times bestseller tells the story of how Takei's parents were forced to sell their home in Los Angeles, move into a stable, and eventual relocation to a federal work facility. There, young Takei learns from his father to stay faithful to the ideals of American democracy. At Elmhurst Toyota, we think this program is an excellent opportunity to learn the story of this iconic actor.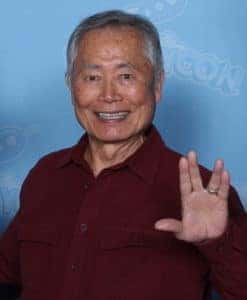 George Takei is known throughout the world for his role as Hikaru Sulu, helmsman of the Starship Enterprise, on "Star Trek" TV shows and movies. He was born in 1937 to Japanese-American parents and grew up in Los Angeles. His career began in Hollywood in the late 1950s, when he did voiceover work for the English dubbing of Japanese monster movies, including "Rodan" and "Godzilla Raids Again." Since then, Takei has appeared in numerous TV shows and movies.
Published in 2019, "They Called Us Enemy" was named an Amazon Best Book of July 2019. It won the 2020 Asian/Pacific American Award for Young Adult Literature and the 2020 Eisner Award for Best Reality-Based Work. His other books include the science fiction novel "Mirror Friend, Mirror Foe" (written with Robert Asprin) and an autobiography, "To the Stars." Takei is one of the country's leading figures in the fight for LGBTQ rights and social justice.
Admission to "They Called Us Enemy" is free, but you must register to take advantage of what will no doubt be a fascinating and entertaining program.
Date and Time:
Thursday, Nov. 18, at 1 p.m.
Location:
Elmhurst Public Library
125 S Prospect Ave.
Elmhurst, IL 60126
Admission:
Admission is free. Registration is required. Register at https://bit.ly/3ogIqsJ.
For More Information:
Call 630-279-8696 or email [email protected].