Learn About The Disco Invasion in Films of the '70s – Elmhurst Toyota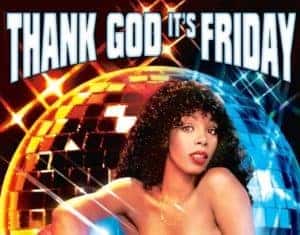 If you haven't visited the Elmhurst History Museum to see "Disco Demolition: The Night Disco Died," we have good news. The popular exhibit was extended through December 31, 2017. This is a great time to head over and take a look. We at Elmhurst Toyota think this is a fantastic opportunity to revisit one of the most notorious evenings in the history of Chicago sports. The museum also added a lecture, called "The Disco Invasion in Films of the '70s," which takes place on Sunday, November 5.
Peter Hawley will present the lecture. Hawley was a college educator and filmmaker for over 20 years. He was the founding chair of Tribeca Flashpoint College's film program, where he was named Dean in 2014. Hawley studied at Northwestern University and received his master's degree from the University of Chicago.
"The Disco Invasion in Films of the '70s" will examine the effect disco music had on American culture and the movies. Hawley will place the Disco Invasion in context with the time period and look at the impact the music had on films, including Saturday Night Fever, Boogie Nights and Thank God It's Friday.
Saturday Night Fever (1977) was instrumental in introducing disco music to the world and made John Travolta a star. The soundtrack album, featuring the music of the Bee Gees, is one of the top-selling soundtracks of all time.
Boogie Nights (1997) takes place in the disco era of the 1970s and 1980s. The film starred Mark Wahlberg and Julianne Moore.
Thank God it's Friday (1978) is a musical comedy film starring Jeff Goldblum and Debra Winger. It tells several interweaving stories of the staff and customers of a Los Angeles disco club. Donna Summer's performance of "Last Dance" won the Academy Award for Best Song in 1978.
Date and Time:
Sunday, Nov. 5, 2017, 2-3:30 p.m.
Location:
Elmhurst History Museum
120 East Park Avenue
Elmhurst, IL 60126
Admission:
Museum members are admitted free. Admission for non-members is $5. Registration required. Register online at Eventbrite.
For More Information:
Visit www.elmhursthistory.org or call 630-833-1457.