Learn History at By All Accounts: The Story of Elmhurst – Elmhurst Toyota Dealer
By All Accounts: The Story of Elmhurst starts today, May 22, 2019, at the Elmhurst History Museum. When you experience this ongoing exhibit, you'll feel like you're in a time machine. The museum's entire 2nd floor has been converted into an interactive exhibition that will take you back to various times in the history of Elmhurst. The exhibit is revised periodically, so if you've seen it before, it's definitely worth another look. You'll find a lot that's new. Elmhurst Toyota is proud of our community and we find learning about the city's history to be a fascinating experience.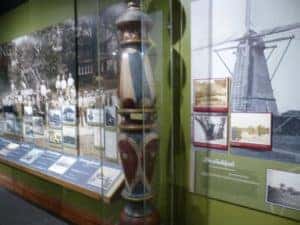 By All Accounts: The Story of Elmhurst features many photographs and other items from the museum's collection. Everyone who visits is sure to enjoy the interactive map of Elmhurst, which highlights key events in the history of the city. Visitors can also watch a documentary about the city's history in the mini-theatre.
The Elmhurst History Museum was founded in 1957. A department of the City of Elmhurst, the museum's large collection houses over 15,000 artifacts and objects, more than 10,000 historic photos, a library with over 500 books, and countless years of city records. The museum offers a wide array of resources to assist visitors to discover the city's history, including gallery tours, exhibitions, workshops and more.
We hope you can make it to By All Accounts: The Story of Elmhurst. It's both informative and entertaining, and your family is sure to have a great time.
Date and Time:
By All Accounts: The Story of Elmhurst is ongoing and is open to the public during museum hours:
Tuesday through Friday, Sunday: 1-5 p.m.
Saturday: 10 a.m. to 5 p.m.
Closed Mondays.
Location:
Elmhurst History Museum
120 E. Park Avenue.
Elmhurst, IL 60126
Admission:
Admission is free.
For More Information:
Visit www.elmhursthistory.org or call 630-833-1457.