Learn Music Theory for Songwriters – Elmhurst Toyota Dealer
A riveting look into the ever-evolving world of music theory awaits as Music Theory for Songwriters arrives on Jan. 15 at 2 p.m. Led by Julian Velard, this virtual event promises to captivate songwriters, music lovers and aspiring musicians alike. With his unique musical stylings and versatile sound, you won't want to miss Velard's lessons on song structures, chord progressions, intervals and more. Access the Lynda course at any time and stay tuned for the live Q&A on Zoom. At Elmhurst Toyota, we're pleased at the number of great virtual classes and events available to our community. We're excited to see what Velard has in store for audiences.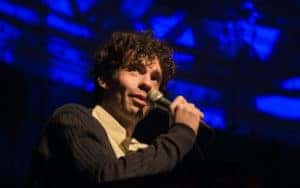 A noted singer, songwriter and composer, Julian Velard is known for his comedic timing and sweet-sounding tunes. Touted as a lyrical genius, he pairs his aptitude for music with his worldly travels to create melodies that inspire the masses. The music world recognized Velard's gift nearly a decade ago, and he's remained a celebrated addition to the industry ever since. With his international appeal and extensive portfolio of achievements, much of what Velard touches turns to gold.
Throughout his career, Velard has written music for commercials, pop musicians and corporate giants like Buzzfeed, Audible and Wix.com. His talent is so widespread that he's gained support in the UK and Netherlands. His musical abilities are matched only by his witty demeanor. When these two worlds intertwine, he leaves a lasting impact on audiences. Witness Velard's magic while learning more about the elements of music when you attend Music Theory for Songwriters on Friday, Jan. 15.
Date and Time:
Friday, Jan. 15, 2021, at 2 p.m.
Location:
Music Theory for Songwriters is an online class.
Admission:
Free. Access to Lynda.com/LinkedIn Learning is free with your EPL card. Register at https://bit.ly/35gTJZs to get information on how to join. For the Lynda course, visit https://bit.ly/3pQC1n6.
For More Information:
Contact reference@elmlib.org.