Listen to Elmhurst Symphony's Rhapsody by the Lake – Elmhurst Toyota Dealer
You and your family will enjoy the beautiful music provided by the Elmhurst Symphony Musicians in Performance at Mayslake, as they present Rhapsody by the Lake on April 11. Joining the Elmhurst Symphony is the Young Lake Harp Duo, which is comprised of Nicole Luchs Young and Janelle Jansen Lake. At Elmhurst Toyota, we appreciate the arts and we hope you can take advantage of this family-friendly event.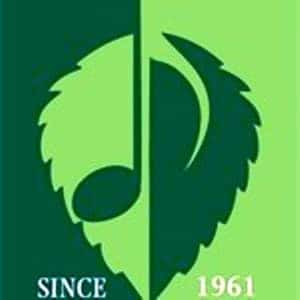 The musical selections at the Rhapsody by the Lake concert include works by Debussy, John Thomas and George and Ira Gershwin. The program was chosen with an emphasis on songs that showcase the harp. The audience will enjoy compositions such as Debussy's "En Bateau," "First Arabesque" and "Claire de Lune." Works by the Gershwin brothers include "An American in Paris" and "Rhapsody in Blue." Also represented are "Cambria Duet" by John Thomas and "La Source" by Alphonse Hasselman. In honor of National Poetry Month, there will also be a reading of poems about water.
Janelle Jensen Lake is Elmhurst Symphony's principal harpist. She is currently a faculty member at Loyola University Chicago. Lake is also the artistic director at the Venus Harp Factory in Chicago, where her duties include personally testing every new harp produced by the manufacturer. She has a Bachelor of Arts and a Master of Arts in Music Performance from Northwestern University.
Nichole Luchs Young is the principal harpist for the DuPage Symphony, the Illinois Valley Symphony and the Peoria Symphony. She teaches harp at the Fox River Academy of Music and Art in Oswego, as well as at North Central College in Naperville. Young holds Bachelor of Arts degree in Harp Performance from Northern Illinois University and and she earned a Master of Arts degree in Harp Performance from Northwestern University.
Date and Time:
Thursday, April 11, 7:30 p.m.
Location:
Mayslake Peabody Estate
1717 31st St.
Oak Brook, Illinois 60523
Admission:
General admission: $35
Student admission: $12
Contact the Elmhurst Symphony Orchestra at esoboxoffice@gmail.com for tickets.
For More Information:
Visit www.elmhurstsymphony.org or call 630-941-0202.