Rev. L. Bernard Jakes to Give MLK Lecture at Elmhurst University – Elmhurst Toyota Dealer
Dr. Martin Luther King was one of the most important figures of the 20th century. Born in Atlanta in 1929, he became the foremost voice of the civil rights movement of the 1950s and 1960s. You can learn more about Dr. King and his message on Feb. 21, when Rev. L. Bernard Jakes presents a discussion, "Is Dr. Martin Luther King Jr.'s 20th Century Voice Relevant in the 21st Century?" The talk is part of Elmhurst College's Intercultural Lecture series. We at Elmhurst Toyota firmly believe in the legacy left by Dr. King, and we hope you can attend the MLK lecture.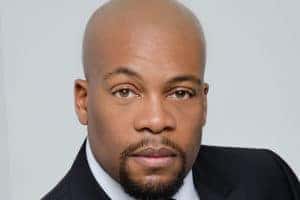 Rev. Jakes is an alumnus of Elmhurst College (Class of 1997). A senior pastor at Chicago's West Point Missionary Baptist Church, he is an advisor to local officials on issues that affect Illinois, such as education funding reform, revamping gun laws and same-sex marriage. At West Point, Rev. Jakes is involved in a campaign to remove the stigma surrounding mental health issues in the African American community so those who need treatment can receive it.
Rev. Jakes also initiated the Operation HOPE Food and Clothing Pantry, which helps those in need. He was recently awarded with the Biggest Giver Award by the Tom Joyner Morning Show, which is in national syndication. Finally, he is a member of the Elmhurst College board of trustees, as well as Morehouse College's Rev. Dr. Martin Luther King Jr. Board of International Preachers.
We think you'll enjoy the MLK lecture by Rev. Jakes and you'll learn about Martin Luther King Jr. and his significance to the present day.
When
The lecture takes place on Wednesday, Feb. 21 at 4 p.m.
Location:
Elmhurst College
Frick Center, Founders Lounge
190 S. Prospect
Elmhurst, Illinois 60126
Admission
Admission is $10. Elmhurst College students, faculty, staff and alumni are admitted free. Purchase tickets at www.elmhurst.edu/cultural.
For More Information
Call 630-617-5186.