Revisit Chicago in the 1970s – Elmhurst Toyota Dealer
Some have called Disco Demolition Night the perfect storm of music, culture, baseball and radio. One thing's for sure, July 12, 1979 was memorable for those of us at Elmhurst Toyota who are old enough to remember that evening. The event that started out as Teen Night will likely forever remain the most infamous incident in Chicago baseball history.
If you haven't been over to the Elmhurst History Museum to see their new exhibit, Disco Demolition: The Night Disco Died, we recommend checking it out. It runs through October 8, 2017, so make sure you stop by.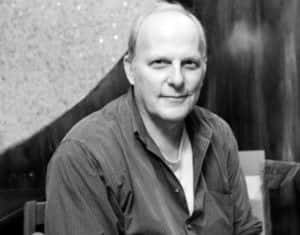 There's a related event we wanted to let you know about. On Sunday, July 23 at 2 p.m., there will be a panel discussion called Chicago in the 1970s: Music, Sports and Radio. This entertaining talk will be moderated by Dave Hoekstra. As well as being the weekend host on WGN-AM, Dave's an author, a journalist, and the writer of the museum's current Disco Demolition exhibit.
You'll be able to hear firsthand accounts of this historic event, along with an examination of the cultural, sports and media scene of Chicago in the '70s. The panel discussion will examine Disco Demolition Night and place the event in its historical and cultural context.
Some of the city's major luminaries will be on hand to examine and discuss their experiences of those days, including:
Mitch Michaels, former WLUP program manager and rock DJ since 1971
Jeff Schwartz, former WLUP general sales manager
Mike Veeck, former White Sox promotions manager
Paul Sullivan, Chicago Tribune baseball writer
Bob Chicoine, former Comiskey Park vendor
Jim Rittenberg, general manager, Faces disco club
The discussion will be led by Hoekstra, and will include a question-and-answer session with the panelists.
Address:
Elmhurst History Museum, 120 E. Park Avenue, Elmhurst, IL 60126.
Date:
Sunday, July 23 at 2 p.m.
Admission:
$10 for Elmhurst Heritage Foundation members, $15 for non-members. Registration is limited and required. Register online at elmhursthistory.org in the Adult Programs section at on Brown Paper Tickets at http://bpt.me/2934453.
For more information, call 630-833-145, contact ehm@elmhurst.org or visit www.elmhursthistory.org/322/Adult-Programs.