August 10 is Last Chance for Safety Town Open Road Night – Elmhurst Toyota Dealer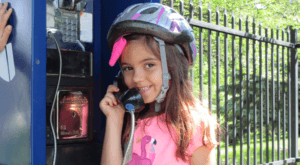 As an auto dealer in Elmhurst, we at Elmhurst Toyota want everyone to be safe on the road; and that's especially true for the youngest members of our community. We believe it's never too soon to teach your kids about road safety. So, if you haven't already visited Safety Town Road Night with your children, set a reminder for August 10, which is the last day to take advantage of this excellent program this season.
Visitors will experience a scaled-down version of Elmhurst, which allows kids to learn about road safety in a familiar setting. The site is also host to a number of other programs, including field trips, birthday parties and a camp.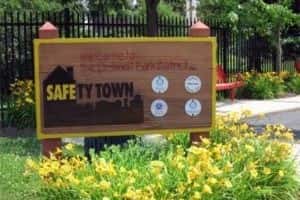 The idea behind Safety Town was to incorporate Elmhurst's well-known buildings and businesses into an educational program. This miniature city is complete with residential and commercial districts. It includes streets with sidewalks and curbs, a park, traffic signs, a railroad crossing, a fire hydrant, a pay phone, a water fountain and a bicycle parking lot.
Safety Town gives children an opportunity to learn and practice how to ride tricycles on the streets safely and how to stay safe when walking on the sidewalks. Kids even have a chance to experience how to stay safe at a railroad crossing.
Safety Town Open Road is open to the public on Thursday evenings during the summer (weather permitting). The expert Safety Town staff are on hand to monitor the facility.
Children of all ages are welcome. Children ages 4-7 with tricycles and helmets can ride through Safety Town. Regardless of their ages, all kids visiting Safety Town must be accompanied by an adult.
Address:
511 S. York Street
Elmhurst, Illinois 60126
Date:
August 10, 6-7:30 p.m. (weather permitting).
Admission:
Admission is free. Children may bring their own tricycles and helmets or rent them for a $5 fee.
Please note:
Only tricycles are permitted on the facility. Bicycles, skates, shoes with skates, roller blades and skate boards are prohibited.
For more information:
Call 630-993-8936 or visit the website.