Start a Family Tradition with Story-telling Class – Elmhurst Toyota Dealer
GreenMan Theatre Troupe is holding a Story-telling Class that begins on Saturday, August 4. In the class, which will be held on three Saturdays in August, you'll learn theater techniques to help you bring fun and excitement to story time with your family. Gain confidence in your ability to tell different types of stories that will leave your audience spellbound. At Elmhurst Toyota, we appreciate having a great community theater group and we encourage you to attend GreenMan Theatre's Story-telling Class.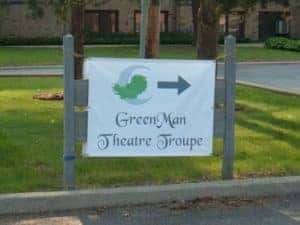 In the class, you'll learn tips for telling traditional folktales, urban legends, spooky stories and personal experiences. The class will focus on spooky stories because the troupe is preparing for its fall show, Spooky Stories and Songs of the Season on October 19 and 20.
The Story-telling Class meets for three Saturdays: August 4, 11 and 25 from 10:30 a.m. to 12:30 p.m. at the First United Methodist Church in Elmhurst. If you're interested in appearing in the troupe's fall show, you have the option to attend show rehearsals immediately following the Story-telling Class. The theater director makes final decisions on which students will be cast in the fall show.
The GreenMan Theatre Troupe began 15 years ago in 2003 and was incorporated in 2004. The troupe holds four shows each theater season as well as theater arts workshops and classes for the community. The GreenMan Theatre Troupe is a non-profit organization that receives some of its funding from the City of Elmhurst Grant Program and the Illinois Art Council Agency.
Dates and Times:
Saturdays, August 4, 11 and 25, 2018, from 10:30 a.m. to 12:30 p.m.
Location:
First United Methodist Church
232 S. York
Elmhurst, IL 60126
Admission:
$25 per person for members of the GreenMan Theatre Troupe, $30 for non-members
For More Information:
Visit www.greenmantheatre.org, call 708-254-4575 or email mail@greenmantheatre.org.