Summer Excitement at Museum Maker Mondays – Elmhurst Toyota Dealer
The Elmhurst History Museum invites your family to attend Museum Maker Mondays. This free summer event takes place on three different Mondays from 1-4 p.m. and is designed for kids in elementary school. While the Museum is traditionally closed on Mondays, it will be open for the special Museum Maker Mondays programs. At Elmhurst Toyota, we believe learning shouldn't end just because school is out, and this fun program is a great way to keep children engaged throughout the summer.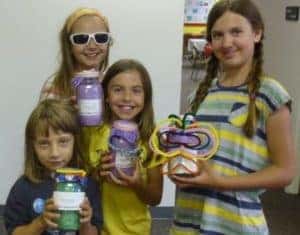 Children and parents can discover the museum, create a craft, play games, and picnic outside (weather permitting). Each day of the Museum Maker Mondays program features a unique theme:
June 17: Roller Coaster Fun: Roller coasters turn 135 years old this year. Kids can explore the "Worlds of Wonder: Remembering Chicagoland's Amusement Parks" exhibit, create their own roller coaster craft, and try out marble runs.
July 22: First Moon Landing 50th Anniversary: This event provides kids with the opportunity to learn about the Apollo 11 Moon Landing in 1969 and celebrate the 50th anniversary of that historic day. Kids will build their own rockets.
August 12: Music of the '60s: This August marks the 50th anniversary of the Woodstock Music Festival in New York. Young people from all over attended a three-day concert that is now one of the most memorable music events of a generation. Kids can listen to music from the 1960s and create their own instruments.
Crafts are available while supplies last. No registration is necessary, and children must be accompanied by an adult.
Date and Time:
Musc Maker Mondays take place on three dates:
June 17, 2019, 1-4 p.m.
July 22, 2019, 1-4 p.m.
Aug 12, 2019, 1-4 p.m.
Location:
Elmhurst History Museum Grounds & Education Center
120 E. Park Ave.
Elmhurst, IL 60126
Admission:
Free.
For More Information:
Visit the Elmhurst History Museum's web site at https://bit.ly/2R5RiAw or call 630-833-1457.