Tend Your Family Tree at the Genealogy Club – Elmhurst Toyota Dealer
If you're interested in your family history, join other genealogy enthusiasts for a virtual Zoom meeting of the Genealogy Club on Tuesday, Oct. 6, 2020. This event is presented by the Elmhurst Public Library. Have your family papers, research work and questions handy. The library staff will be on hand to talk about the Elmhurst Public Library's genealogy resources. At Elmhurst Toyota, we think exploring genealogy is a fun hobby. You'll learn a lot at this unique online event.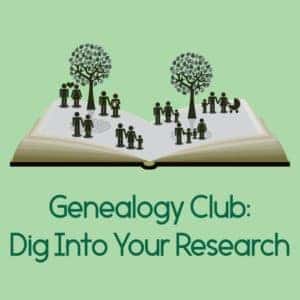 Genealogy is the study of a family's origins and history. The word genealogy comes from the Greek word genealogia, which means "the making of a pedigree." Genealogists utilize historical records, genetic analysis, and oral history to learn about a family. The results can be displayed as a chart in the form of a family tree or written as a story.
There are several reasons people might want to learn about their family history, including placing their family into a historical perspective and preserving their family's story for future generations. Genealogical research is also done for scholarly and even forensic reasons.
Groups such as the Genealogy Club help novice genealogists learn more from those who are more experienced. In addition to learning more about families, individuals can earn about family medical histories and understand hereditary medical conditions.
Genealogy is a growing area of interest due to TV shows such as "Who Do You Think You Are?" Online records are now easier to access, and DNA testing is widely available and more affordable.
Check out the Genealogy Club on Tuesday and get some tips on how to trace your family's history. The meeting is appropriate for adults and children grades 9-12.
Date and Time:
Tuesday, Oct. 6, 2020, at 7 p.m.
Location:
This is a virtual Zoom meeting.
Admission:
Admission is free. Registration is required. Register at https://bit.ly/3kVD5Uq. Participants will receive information on how to join the Zoom meeting upon registration.
For More Information:
Contact Sarah van der Heyden at sarah.vanderheyden@elmlib.org