The Family Fall Fest is Fantastic – Elmhurst Toyota Dealer
If you're looking for a great afternoon of fun, make sure you save the date for Saturday, October 12. That's when the Family Fall Fest returns to Elmhurst. If you've been to the Family Fall Fest in the past, you already know it's a great family event. The festivities take place at Wild Meadows Trace. At Elmhurst Toyota, we're continually impressed by the number of outstanding events presented by the Elmhurst Park District. We're lucky to live in a community that offers so much to its residents.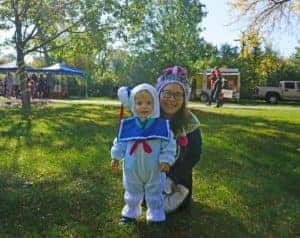 One Family Fall Fest favorite is the pumpkin pitch, an event where kids throw a ball into a gigantic pumpkin mouth. The Family Fall Fest also features crafts, a balloon twister, photo opportunities, face painting and an inflatable corn maze obstacle course. Kids will love trick-or-treating at Safety Town, a small-scale re-creation of Elmhurst that was designed to teach children about bicycle and pedestrian safety. Safety Town is complete with residential and commercial districts, including a car wash, a bank, railroad tracks and more.
Members of the Elmhurst Police Department will be at the event, handing out goodie bags to all the children. Many Elmhurst businesses will be on hand to provide activities and games. No local event would be complete without food trucks to handle hungry participants. Sample the delicious meals, snacks and drinks provided by many of Elmhurst's favorite eateries.
Family Fall Fest is sponsored by Edward-Elmhurst Health, Courts Plus, Timothy Christian Schools, Suburban Bank & Trust and The Schiller Team. Pack up the family and head out to Family Fall Fest. It's an event you won't want to miss.
Date and Time:
October 12, 10 a.m. to 2 p.m.
Location:
Wild Meadows Trace Park
511 S. York Street
Elmhurst, IL 60126
Admission:
Free.
For More Information:
Contact the Elmhurst Park District Administrative Office at 630-993-8900.