Watch Sonic the Hedgehog at the York Theatre – Elmhurst Toyota Dealer
Alpine Creek Dental of Elmhurst invites you to attend a free showing of Sonic the Hedgehog on Monday, Feb. 17, at the York Theatre in Elmhurst. Parents and children will enjoy this family-friendly movie, which is presented on President's Day. The film starts at 10 a.m. and ends at noon. Sign up at www.alpinecreekdental.com. All of us at Elmhurst Toyota appreciate the many events presented by our community's businesses, and we hope you can take advantage of this free movie.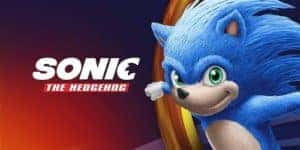 Sonic the Hedgehog is an adventure comedy film based on the popular video game by Sega. The film stars Jim Carrey as Dr. Robotnik, Ben Schwartz as the voice of Sonic, James Marsden and Tika Sumpter.
Sonic the Hedgehog tells the story of Sonic, a blue hedgehog from an alternate dimension, who arrives on Earth to escape evil forces that want to steal his power of super-speed. Sonic hides out in a small town in Montana, where he's targeted by the government. The evil roboticist Dr. Robotnik is hired to capture Sonic, who is helped by the local sheriff.
Kids will enjoy Sonic the Hedgehog, which premiered at the Paramount Theatre on Jan. 25 of this year. The movie debuts in theaters in the United States on Friday, Feb. 14. Critics have praised the film's performances as well as the look of Sonic.
We're sure the entire family will have a great time watching Sonic the Hedgehog. Register for free tickets today and head over to the York Theatre on Monday to watch this enjoyable film.
Date and Time:
Monday, Feb. 17, 10 a.m. to 12:00 p.m.
Location:
York Theatre
150 North York St.
Elmhurst, IL 60126
Admission:
Free. The first 250 people to sign up will receive tickets for the 10 a.m. President's Day showing. Register at www.alpinecreekdental.com.
For More Information:
Visit the Alpine Creek Dental of Elmhurst website at www.alpinecreekdental.com.