Where to Get Coronavirus Testing – Elmhurst Toyota Dealer
The Coronavirus outbreak has been difficult for everyone. We want to take this opportunity to provide information on where to go for Coronavirus testing in our local area. We at Elmhurst Toyota care about our community, and we want to help make sure our friends and neighbors stay healthy and safe during this difficult time. We're here to help.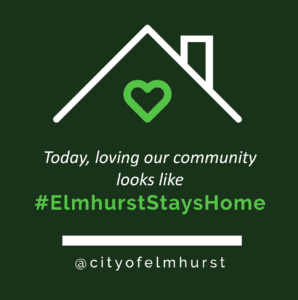 Illinois has yet to set up public coronavirus testing. However, it is possible to get tested for COVID-19 if you have a note from your doctor, and you aren't sick enough to require hospitalization. Here are some local testing sites you can visit.
NorthShore University HealthSystem's Evanston Hospital
2650 Ridge Ave
Evanston, IL 60201
847-570-2000Currently conducting Coronavirus testing for its patients and other hospitals' patients who are symptomatic and ill.
Illinois National Guard Testing Facility
6959 Forest Preserve Drive
Chicago, IL 60634Drive-through testing facility for first responders on Chicago's Northwest Side. Coronavirus testing is limited to police officers, firefighters, paramedics and other health professionals. Starting March 28, the site began testing anyone over 60 with COVID-19 symptoms on a first-come, first-served basis. Hours are 9 a.m. to 5 p.m. daily.
Edward-Elmhurst Health Corporate Center
4201 Winfield Rd
Warrenville, IL 60555
331-221-8000Coronavirus Testing is available in drive-thru facilities for patients with a doctor's note. The facility is located in the parking lot to prevent potential exposure in the hospital.
Two federal drive-through testing sites are available at two Walmart locations for first responders and healthcare workers. These locations are not open to the general public.
Walmart Northlake
137 W North Ave
Northlake, IL 60164
708-409-0049
Walmart Joliet
2424 W. Jefferson St
Joliet, IL 60435
815-744-7575
Limited COVID-19 testing is offered for high-risk patients, healthcare workers and first responders at these Midwest Express Clinic locations:
Midwest Express Clinic Bourbonnais
2070 N, IL-50 #500
Bourbonnais, IL 60914
779-236-4094
Midwest Express Clinic Chicago – Mt. Greenwood
3258 W 111th Street
Chicago, IL 60655
773-629-8217
Midwest Express Clinic Chicago – Roscoe Village
3301 N. Ashland Ave
Chicago, IL 60657
312-429-5725
Midwest Express Clinic Crown Point
5521 Lincoln Hwy #1a
Crown Point, IN 46307
219-769-1362
Midwest Express Clinic Munster
8135 Calumet Ave
Munster, IN 46321
219-513-2000
Midwest Express Clinic Schererville
1500 US-41
Schererville, IN 46375
219-440-7373
Midwest Express Clinic Willowbrook
40 75th Street
Willowbrook, IL 60527
630-581-5372
Visit www.elmhurst.org/1436/COVID-19 for the latest information from the City of Elmhurst.