York High School Drama Club Presents Almost, Maine – Elmhurst Toyota Dealer
The York High School Drama Club will present Almost, Maine as part of their 2020-2021 season, "Lift With Love." The performance will be live streamed on Oct. 22-25 at 7:30 p.m. At Elmhurst Toyota, we appreciate this group of talented young actors, and we hope you'll have the opportunity to watch their production and support them.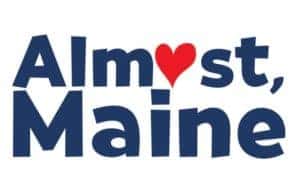 Almost, Maine is directed by John Forsythe, along with student directors for each scene. Set in the present day, the play will be performed with masks and enforced social distancing. Almost, Maine consists of a series of nine short plays that explore the themes of love and loss in a mythical own called Almost, Maine. The play premiered to critical acclaim in 2004, and playwright John Cariani has since adapted it into a book.
"Human connection is desperately needed right now," said Rebecca Marianetti, York Drama Director. "We are all trying to find a way to keep relationships alive; the connections between people can never be underestimated, especially as we seek to strengthen ourselves and our community."
The season began with drama students distributing 1,000 postcards throughout the Elmhurst community. Each card carried the "Lift With Love" message and contained a special note from the drama board on the back of each one.
John Cariani is best known as the forensic expert Julian Beck in Law & Order. He received a Tony Award nomination for his role in the 2004 revival of Fiddler on the Roof. His play, Almost, Maine, is one of the most frequently produced plays in the United States.
Date and Time:
Oct. 22-25 at 7:30 p.m.
Location:
Almost, Maine is a virtual event.
Admission:
Tickets for the program are free. Order tickets at https://bit.ly/3dwBRg1. Purchasers will receive a link an hour before the scheduled event.
For More Information:
Visit https://bit.ly/34YD9fC.